In this post, I will be sharing some of the most affordable skincare products/brands for a lot of skin concerns. Before buying any product for your skin, it's important for you to know certain things. Major key – your skin type. Your skin type helps you to know which product to buy and hence, prevent you from wasting money and time on products that won't give you optimum results.
Your skin type, skin concerns, history of your skin etc are some factors you should consider before buying any skincare product. Any esthetician would definitely ask you questions along these lines before recommending anything to you!
The different skin types include:
Combination skin
Different products work differently for the different skin types so it's important to know your skin type. Below is a  little chart from that can help you determine your skin type. If you need more help with that, I'd advise to book a consultation with an esthetician, just to be sure … skincarebyalana.com
Now, to the crux of the post, here are a few skincare brands that are quite affordable and you can get products for almost every skin need; exfoliation, sun protection, moisturizing, puffy eyes, skin brightening, etc.
The Ordinary (aka Deciem)
The Ordinary has products ranging from cleansers to toners to exfoliants, all till sunscreen. You can purchase on their website, at Sephora, on ASOS or at other vendors online or offline. On the site and Sephora, their products start from about $4.
If you're looking to get into acids for exfoliation, The Ordinary is great too. As a beginner, PLEASE do not go above 5% for any acids you decide to try out! Click HERE to learn more about acids for the skin.
Fourth Ray Beauty
Fourth Ray is a sister brand to the makeup company – COLOUR POP. They have affordable products too and though, they do not have as much product range as The Ordinary does, they are good! My favourite product from them is the Good Mood Moisturizer. It is perfect for all skin types. On their website, you get $5 off your first order of $10 or more..
You can get DISCOUNTS! FourthRayBeauty 20% off site wide!
I have tried only one product from this brand; their Hyaluronic Acid and I love it. I have a few friends who have tried other products from this brand and they absolutely love it! It's affordable too!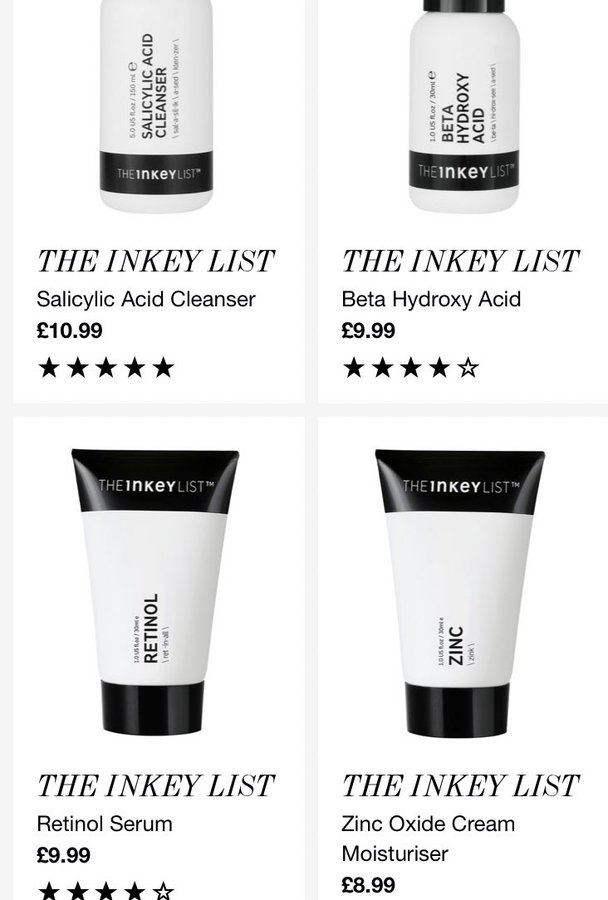 RevolutionBeauty
Revolution Beauty has a lot of acids, serums and so on that are also affordable. Ranging from about $7 and above
Garnier
Garnier has a lot of products that you can get from the drugstore. They have face washes, toners, sheet masks, moisturizers. Some of their products are as low as $3.
Neutrogena
Neutrogena has products ranging from $3 and above. They have cleansers, toners, moisturizers etc. It is also a drugstore brands with a lot of products targeted at acne prone skin. Not as many acids as The Ordinary but they work also. You can also easily get them at online stores.